Our very first production of Lion King Jnr in collaboration with Nicholas Hawksmoor Primary school was literally a sell-out success!  Five performances in three days, all of which were completely sold-out.  Parents, family, friends and the Towcester Community were astounded, impressed and amazed by the incredible performances.  The eighty-strong cast which included African Drummers, Year 2 Acrobats, NHPS Rubbish Group, Singers, Dancers and Actors brought families and communities together for a truly incredible experience.
The professionalism shown by the Main Cast was exceptional, bringing the characters alive as if they were performers on the West End.  The whole Aspire community came together to make costumes, do face-painting, and build an incredible set!
If this is the standard of the very first production, then Aspire can only go from strength to strength, building on the reputation and praise generated by this show.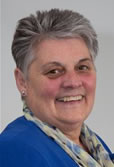 The South Northamptonshire Chairman had a very special message for Aspire….
Of Aspire Arts' Academy's First Production –
The Lion King Junior….
"What a performance!  What a vision!  How spectacular!  I would be grateful if you could convey my thanks and congratulations to all involved, both onstage and backstage, for the very hard work that clearly went into executing a complex production.  I know from experience that performers are their own worst critics, but I sincerely hope that they were satisfied and content with their own performances; they certainly deserve to be, and their audience was enthralled and delighted.  My warmest congratulations to you for inspiring such a talented group and for offering this service within our district" With very best wishes for your continued success from Caryl Billingham, Chairman SNC.